Destin Lowery on "House Hunters"
Posted on November 13, 2015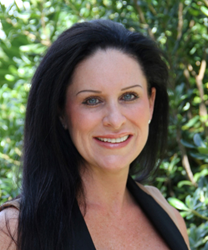 We are thrilled to announce that our longtime RE/MAX Southern agent and esteemed Susie Kirkland Team member, Destin Lowery, was recently featured on HGTV's hit show "House Hunters." This marks her fourth appearance on the show and has resulted in two additional network appearances on the spin-off, "House Hunters: Where Are They Now?"
The episode aired on November 4, 2015 and was especially fun for the Southern family of companies to watch. That is because it featured not one, but two valued employees. Lowery assisted locally-owned Destin property management company, Southern Vacation Rentals' General Manager search for a home on the Emerald Coast.
Destin has been with the Southern family and Susie Kirkland for 16 years, specializing in luxury home sales and investment properties along the Gulf Coast. She's been a top-producer since she started, and we are so proud she calls RE/MAX Southern home.
If you are interested in learning more about Destin and her recent appearance on "House Hunters: Destin," view our online press release or visit SusieKirkland.com.
Posted in: Real Estate News |Tagged: Destin, Destin Lowery, House Hunters, Susie Kirkland Team.
---